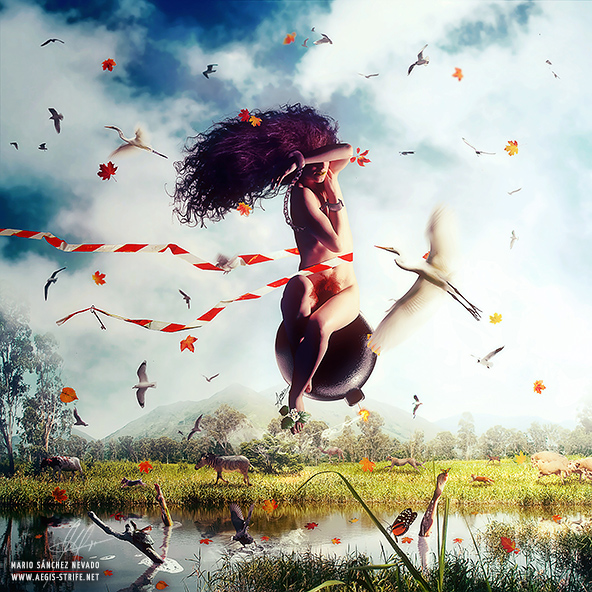 Kamikaze
This image was done straight after Delirium, in the creative rush I had at the beginning of this month. The image was started with nothing in mind actually. I just started to play with this image of Keira Grant photographed by the always great Marcus Ranum. In the beginning it was going to be a very simple image… with the nude standing in the water and nothing much else… but you know, these things usually happens and without expecting it I was adding more and more stuff until the water was a full landscape and there was a bomb and such. So I suddenly saw the whole scene and started to add animals running for their lives like hell (which was the hard part of this work, which was going to be a simple one, ha), and well, you can see the result now.
For me it looks like I have gone 3 years back in my career, doesn't it? ;P
And this time, some zoomed details 🙂

Apart of this one, I have already started a new work which would be maybe called "Empiria", and I have been tweaking some old illustrations of mine done long time ago, to give them new finishes and post-processing looks. They really look like something now, so I shall be uploading them soon, as soon as I finish the whole "pack" of old stuff re-done.
And working like a dog for my next exhibit! Big news soon! 🙂