Hello, friends and followers! Last week I reached 2 million visitors on my shop and I wanted to celebrate this milestone with you by offering a 20x20 inch (51x51cm) canvas of my best seller "Deliberation" for 67€ (that's 50% off!).
Passive-aggressiveness: Passive-aggressive behavior is a pattern of indirectly expressing negative feelings instead of openly addressing them. There's a disconnect between what a passive-aggressive person says and what he or she does. Heatwave /ˈhiːtweɪv/ noun 1. a prolonged period of abnormally hot weather:
I painted this surreal digital painting more than a year ago. I saved it for a special moment. It will be released in an horror-themed illustrated book (to be announced) and was also exhibited at the Parallax Art Fair in London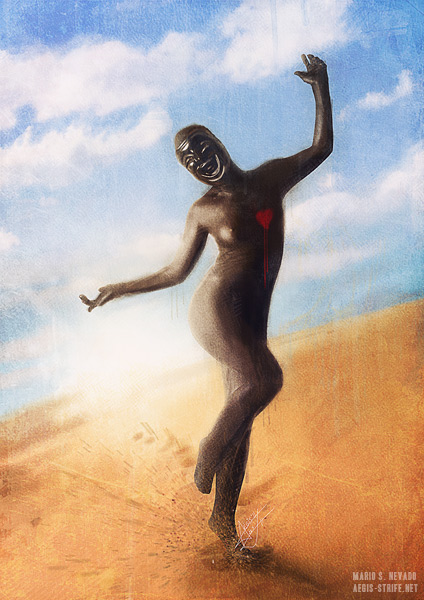 Ironic digital art illustration / mixed media piece about personal feelings of summer. Illustration from the portfolio of artist Mario Sánchez Nevado.
My work "Blood" has been chosen to appear in Ballistic Publishing's "Exposé 9", one of the biggest digital art yearbooks. Also, I've won the Excellence award in the Abstract category!
Hi all! Unexpect just released their new album "Fables of the slepless empire". I did the cover artwork for them some months ago and I have to say it's an honour and a pleasure to have it as a cover of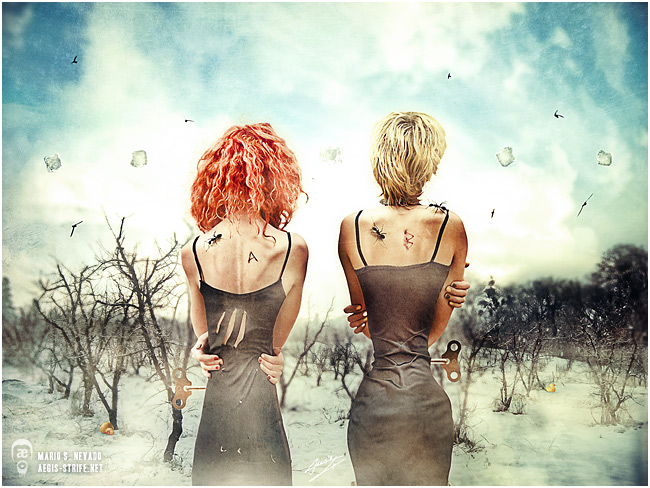 A work I created at the end of last year. There isn't much to say about it. In fact, I don't feel very comfortable when I have to explain new artworks
A piece I finished a month ago or so, already posted in most social media sites. No, I've not had this site forgotten! In fact, if you look closer you'll notice that some typographic changes have been happening, thanks to
New painting in the line of "Shut the fuck up", my previous one. I am experimenting with these characters lately, I've been doing sketches using them for 2 or 3 years now and I though it was time to bring
Hi all! I hope you're all doing well (: March 21st was the date in wich Ashent's "Deconstructive" album was released. Here you can see the full packaging design:
This is my new child. I started it some days ago from a painting I did some months ago that I never finished, which I used for the body only, the rest is painting, vectors and photos. I was desiring to