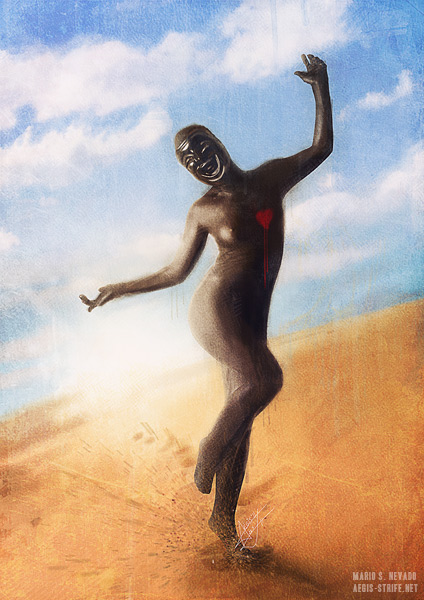 Ironic digital art illustration / mixed media piece about personal feelings of summer. Illustration from the portfolio of artist Mario Sánchez Nevado.
2009 has been a very bizarre year. A lot of bullshit bloomed in my life, and I had the bad luck to be in the way of many bastards. Being a catatrophic year, I think this image, along with "2009",
People seems good. You give everything. When you notice the thruth, it's too late and your blood is already being sucked. Parasites and Hosters, this is for all of you.